FOR A LIMITED TIME ONLY, THREE POUL KJAERHOLM FAVORITES COME IN A SPECIAL EDITION LEATHER, SMOKED GREY
Last updated on April 22nd, 2019 at 08:40 am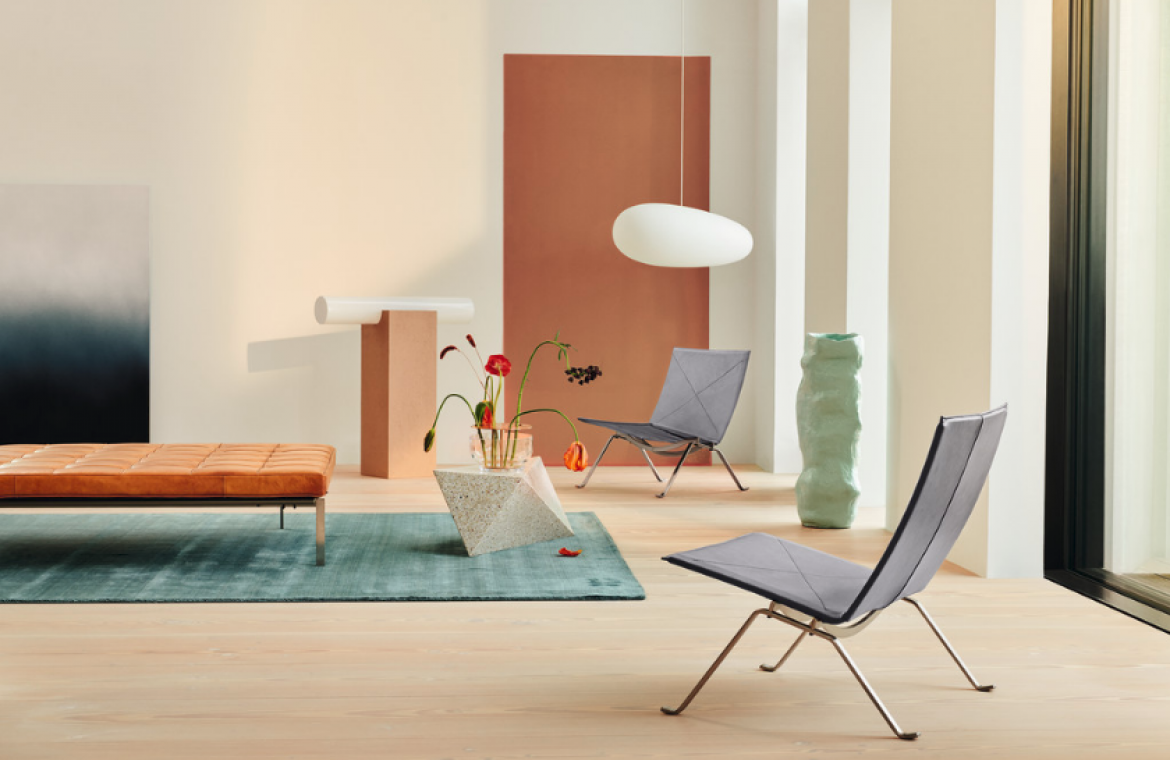 This year ROOM100 celebrates that Poul Kjaerholm (1929 – 1980) would have been 90 years old with the 2019 special edition PK22™.
We present the subtle silhouette of a genuine design classic in a special edition available for purchase one year only. The leather upholstery is texture rich and the warm grey color reflects a contemporary version of a timeless palette.
Common for all Kjærholm pieces is an effortless expression brought to life by immensely skillful techniques mastered by our experienced production team. Smoked grey is in the warm end of the earthy color palette.
2019 special edition PK22™
To contrast, the warm and seductive Nuance leather, the crisp, almost cooling steel base creates a solid foundation for a timeless design piece.
No matter the room or space that inhabits it, this 2019 special edition PK22™ is equally made to love and to last.
This special edition campaign furthermore includes the PK33™ and PK91™ stools. Complement the living room with two other outstanding Kjærholm pieces dressed in Nuance leather.
The three-legged PK33™ stool and the flexible PK91™ folding stool are the perfect fit for the PK22™ lounge chair. They can be used in multiple ways – as a footstool for relaxation, as seating for extra guests or as a side table for coffee table books.
Poul Kjaerholm 1929-1980
Poul Kjaerholm was a trained cabinet maker and continued his studies at the Danish School of Arts and Crafts in Copenhagen.
He had a particular interest in different construction materials, especially steel, which he considered a natural material with the same artistic fineness as other natural materials.
Poul Kjaerholm was first employed at Fritz Hansen for about a year, where he designed a number of noteworthy chair prototypes.
In 1955, Poul Kjaerholm initiated his collaboration with manufacturer Ejvind Kold Christensen, which lasted until Kjaerholm's death in 1980.
In 1982, Fritz Hansen took over the manufacture and sales of "The Kjaerholm Collection", which was developed over the period 1951 to 1980.