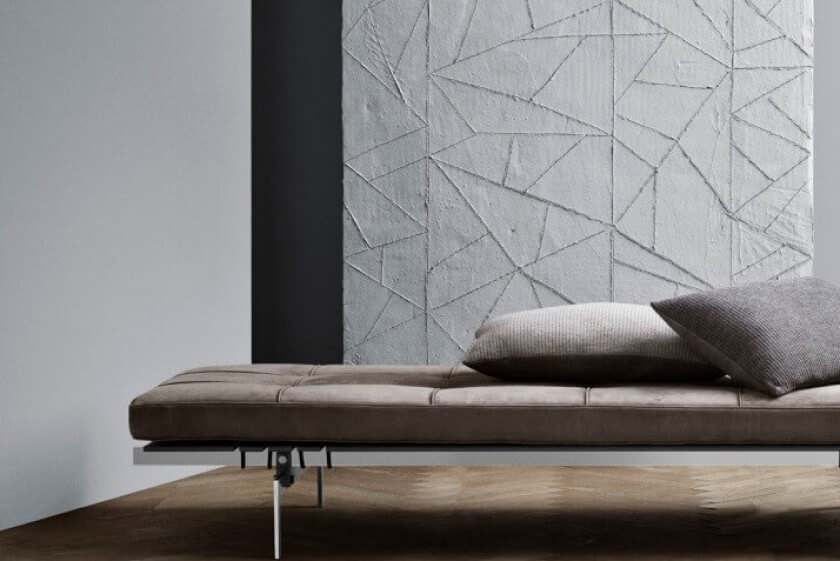 PK80™ daybed by Poul Kjaerholm, 60 years anniversary.
Last updated on November 4th, 2017 at 10:50 pm
A grand anniversary from a grand designer rarely comes alone. In 2016, the iconic easy chair PK22™ by Poul Kjaerholm turned 60.
This year, we are pleased to celebrate the PK80™ daybed and its 60 years of greatness. Staying true to Poul Kjaerholm's impeccable sense of interpreting the natural materials, we have simply upholstered the PK80 anniversary edition with Royal Nubuck – known from the anniversary edition of the PK22.
Create continuity by combining the two Poul Kjaerholm classics in similar shades – or indulge yourself in the renowned daybed as it represents a sculpture on its own.
PK80 daybed
Royal Nubuck is 100% pure aniline leather and manufactured exclusively from the finest European materials. Royal Nubuck has a very exclusive expression.
Each hide is unique and bears the special characteristics and marks of a natural product. Nubuck is buffed on the surface to achieve the much desired velvet look.
PK80 by Poul Kjaerholm, 60 years anniversary promo.
Over time, the surface of the nubuck will become shinier and the colour will lose its intensity, depending on use and placement. The PK80™ anniversary bed is produced in the colour Stone, which is a beautiful, rich brown earth colour.
The anniversary edition is sold in store for a limited period of 12 months, which runs from September 1st 2017 until September 1st 2018.
For more information: pk80-limited@room100.nl