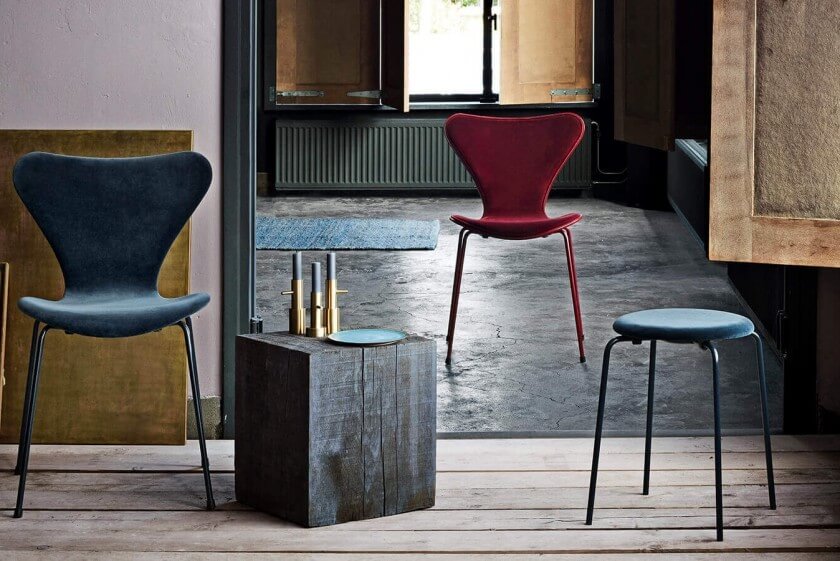 Series 7 lala Berlin lala Caspian lala Barberry lala Limited
Last updated on November 4th, 2017 at 10:50 pm
Series 7 lala Berlin. Iconic furniture design meets fashion-forward bohème in this exclusive collaboration between Republic of Fritz Hansen and lala Berlin: Series 7 lala Berlin
A strong alliance is created when the Berlin based fashion label makes their mark on Arne Jacobsen's renowned Series 7™ chair.
Expect deep, dark and enchanting colours and materials when we dress the iconic chair in high quality velvet in a special edition for all fashion- and design lovers.
Series 7 lala Berlin
The collaboration between Republic of Fritz Hansen and lala Berlin consists of a front upholstered Series 7 in the colour Lala Barberry, a fully upholstered Series 7 and Dot™ stool in the colour Lala Caspian.
Series 7 and Dot™ stool lala Berlin <3
All three designs have powder coated legs in a colour matching the upholstery adding a modern and monochrome expression to the design.
The collaboration with lala Berlin emerged with the idea of having a fashion designer interpreting the Series 7 chair.
Choosing lala Berlin meant choosing the designer behind – Leyla Piedayesh – to release her creative energy, her Middle Eastern heritage and the modern Berlin bohème brand she has created in an interpretation of an Arne Jacobsen classic.
In other words, the collaboration is the result of keeping the Series 7 relevant in time, the collaboration is a fashion-furniture alliance where bold colours and velvety materials meet modern era furniture design.
A 6 months long process has bloomed to a perfect match between the softest velvet in the warmest colours enhancing the feminine shapes of the Series 7 lala Berlin.
The designer
lala Berlin was founded by Leyla Piedayesh. Leyla Piedayesh was born in Tehran, Iran, in 1970.
After studying business administration she first came into contact with fashion professionally as editor of the "Designerama" television format at MTV Berlin.
In 2003 she began exploring her own design talent by making knitted accessories.
Her celebrated debut collection was launched in 2004 at the fashion tradeshow Premium in Berlin.
The concept of a symbiosis of urban cool and elegant chic based on high quality knitwear really took off and from that lala Berlin was born.
We love it and so do you.
For the best price quote or further information do sent an email to lalaberlin@room100.nl.
SERIES 7™, chair
incl. 21% VAT
lala Berlin, front upholstered
Variant: Dedar velvet, Barberry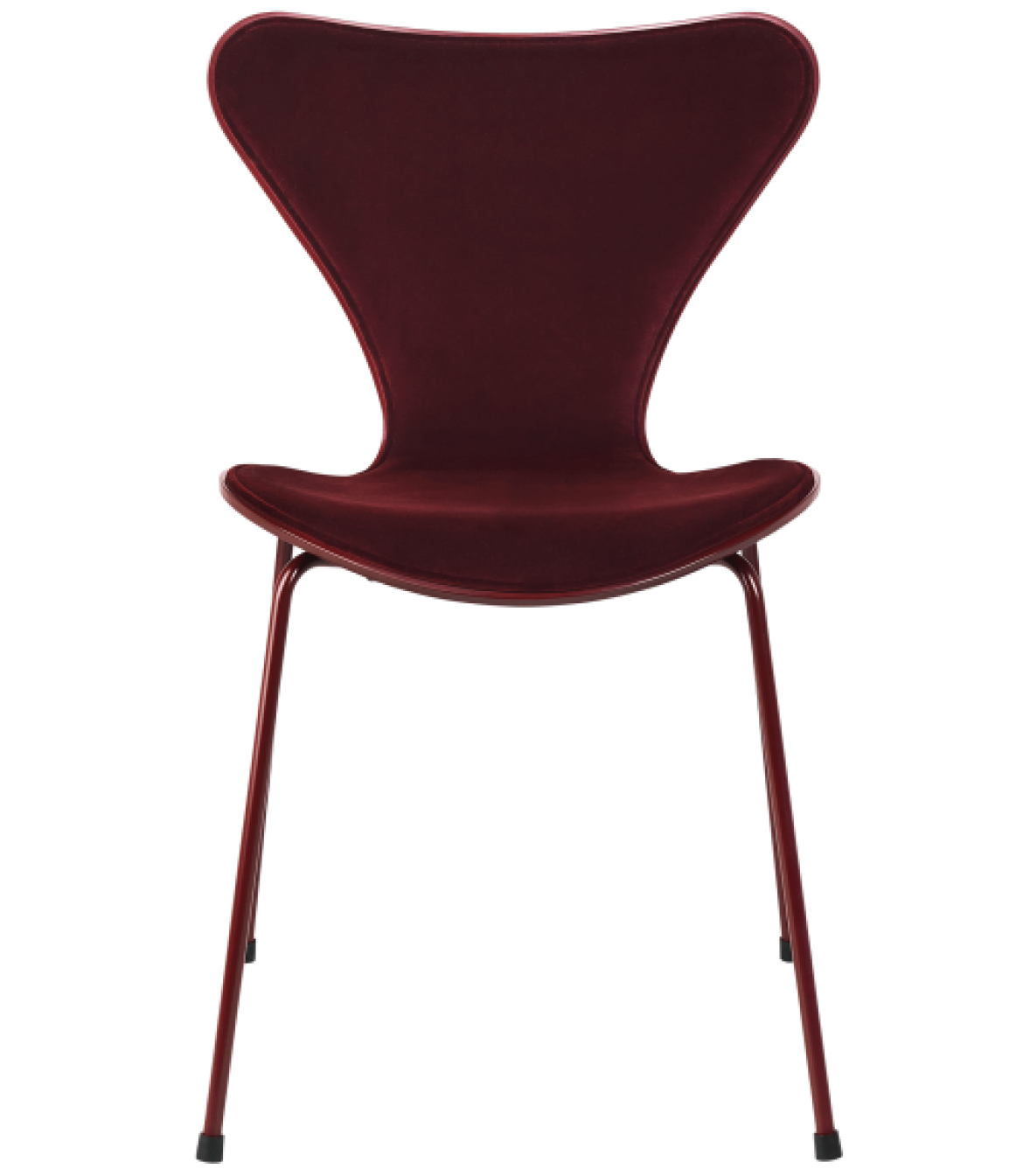 Powdercoated steel
Seat height: 46 cm
SERIES 7™, chair
incl. 21% VAT
lala Berlin, fully upholstered
Variant: Dedar velvet, Caspian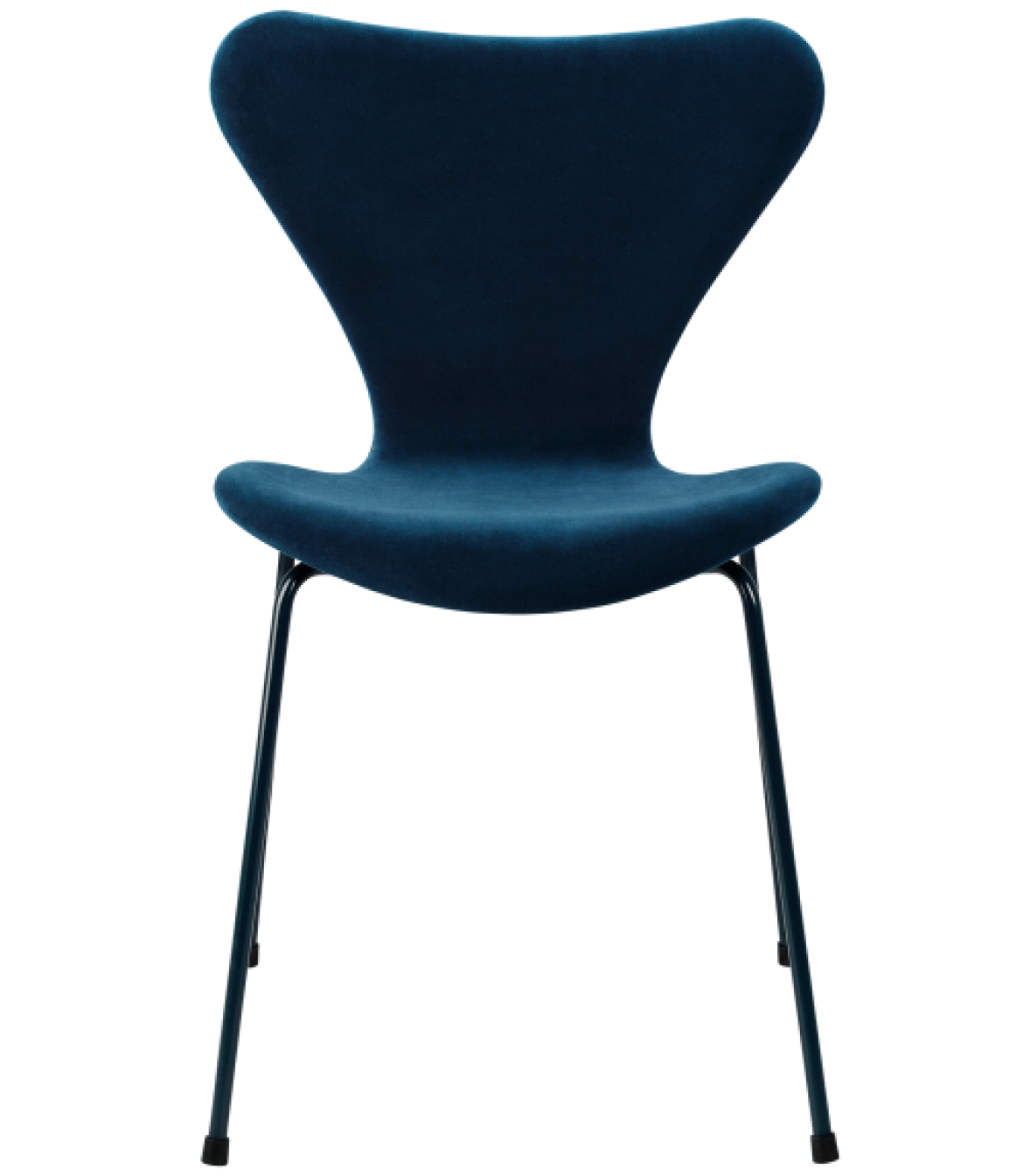 Powdercoated steel
Seat height: 46 cm